The ACFRE Certification Board
The Advanced Certified Fundraising Executive (ACFRE) Certification Board is a volunteer body comprised of nine ACFRE's in good standing. The ACFRE Board is independent in decision-making in all matters pertaining to the implementation of the certification process.
---
Chair
Leah Eustace, M.Phil, MInstF, CFRE, ACFRE (2020 class)
President
Blue Canoe Philanthropy
Ottawa, ON
Alphonce J. Brown, Jr., ACFRE
Director, Development & Alumni Relations
Stetson University, College of Law
Gulfport, FL
Aaron Sanderson, M.A., CFRE, ACFRE (2022 Class)
SVP & Chief Development Officer Kids Help Phone
Toronto, ON
Benjamin Mohler, M.A., CFRE, ACFRE (2019 class)
Principal Consultant and Chief Executive
GivingThree LLC Richmond, KY
Scott Staub, ACFRE (2019 class)
Managing Director
Leadership Search Partners
Berkeley, CA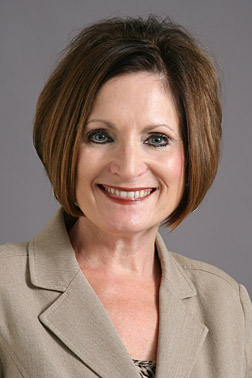 Barbara Tartaglia-Pour, ACFRE, MLS
Executive Director of Development
University of Toledo
Toledo, OH
Audrey P. Kintzi, ACFRE (2022 Class)
Executive Director of the M. A. in Philanthropy and Development Vice President, Emerita of Advancement Saint Mary's University of Minnesota
Minneapolis, MN
Brian Bonde, ACFRE (2019 class)
President, Advanced Certified Fundraising, LLC
Sioux Falls, South Dakota
William (Bill) Bartolini, Ph.D., ACFRE
President
Bartolini Philanthropic Services
Columbus, OH
Program Coordinator:
Cathlene Williams, Ph.D.
---
Past Board Members 1996-present
(Bolded names have served as chair)
Scott Staub, ACFRE – 2016 to 2019
Joy C. Mckee, ACFRE – 2018 to 2021
Barbara R. Levy, ACFRE – 1996 to 2000
William M. Moran, ACFRE, FAHP – 1996 to 2001
Charlotte Rhodes, ACFRE – 1996 to 2002
Lona M. Farr, Ph.D., ACFRE – 1996 to 2003
Robert E. Fogal, Ph.D., ACFRE – 2001 to 2004
C. Neal Davis, Ph.D., ACFRE – 2002 to 2005
Tony Sargent (public member) – 2002 to 2008
Karla A. Williams, ACFRE – 2008 to 2009
Sandra A. Adams, ACFRE – 2008 to 2009
Jim Allen, ACFRE – 2009 to 2012
Wilson (Bill) Levis (public member) – 2009 to 2016
Jill Pranger, ACFRE – 2009 to 2015
Erik J. Daubert, MBA, ACFRE – 2010 to 2013
Shereitte C. Stokes III, ACFRE – 2011 to 2013
Alice L. Ferris, MBA, CFRE, ACFRE – 2013 to 2019
C. Vernon Snyder, ACFRE – 2013 to 2019
Paul Strawhecker, ACFRE – 2014 to 2017
R. Scott Fortnum, MA, CFRE, ACFRE – 2014 to 2020
Angela Seaworth, Ph.D., ACFRE – 2015 to 2017
Mary Doorley Simboski, MS, ACFRE – 2015 to 2021
Kenneth Frisch, ACFRE – 2016 to 2019
Scott Staub, ACFRE – 2016 to 2019
Benjamin Mohler, MA, CFRE, ACFRE – 2017 to 2019
Leah Eustace, M.Phil, MInstF, CFRE, ACFRE – 2018 to 2020